Atlas Shrugged
Diary of a Yogi
Be Here Now
Richard Wiswall: Vegetable Gardening
On Henry's Farm
Walt Whitman's Leaves of Grass (breaking bad)
Michael Pollan's book In Defense Of Food
Harold McGee's On Food And Cooking
Barbara Kingsolver's Animal, Vegetable, Miracle: A Year of Food Life
Gore Vidal's Dark Green, Bright Red (guatemala)
"The Singer SOlution to world poverty" new york times
Bill McKibben's "Deep Economy"
Wendell Berry's "The Unsettling of America"
Youth by Joseph Conrad (Kurt Vonnegut advice to his kids)
The Omnivore's Dilemma by Michael Pollan
The One-Straw Revolution by Masanobu Fukuoka
Jane Goodall's In the Shadow of Man
MANUTE: THE CENTER OF TWO WORLDS
"Who Moved My Cheese?"/Steve Buckhaantz Memoir "I Moved Your Cheese"
A Tale of Love and Darkness by Amos Oz
Alchemy of Herbs: Transform Everyday Ingredients into Foods and Remedies That Heal
More Info
Borrow
By Rosalee de la Forêt.
From Lifestyles.
(6 reviews)
Amazon rank #188
Did you know there's a powerful herbal medicine chest in your kitchen?

Imagine being prepared for that next cold, scrape, headache, digestive issue, stressful day, or sleepless night with simple ingredients from your cupboard. Instead of pills, reach for:
Cinnamon Tea to soothe your throat . . . Garlic Hummus to support your immune system . . . Ginger Lemon Tea for cold and flu symptoms . . . Cayenne Salve to relieve sore muscles . . . Cardamom Chocolate Mousse Cake for heart health . . .
---
Maybe It's You: Cut the Crap. Face Your Fears. Love Your Life.
More Info
Borrow
By Lauren Handel Zander.
From Hachette Books.
(1 review)
Amazon rank #2,451
In
Maybe It's You
, life coach Lauren Handel Zander walks readers through the innovative step-by-step process that has transformed the lives of tens of thousands of her clients, and explains how anyone can achieve amazing things when we stop lying and finally start keeping the promises we make to ourselves. Whether readers want to find love, succeed at work, fix a fractured relationship, or lose weight, Zander's method will offer a road map to finally get there.
---
Rapidly increasing in popularity, square foot gardening is the most practical, foolproof way to grow a home garden. That explains why author and gardening innovator Mel Bartholomew has sold more than two million books describing how to become a successful DIY square foot gardener. Now, with the publication of
All New Square Foot Gardening, Second Edition
, the essential guide to his unique step-by-step method has become even better. Mel developed his techniques back in the early 1980s and has been teaching them throughout the world ever since.
---
How does your personality shape your life and what, if anything, can you do about it?

Are you hardwired for happiness, or born to brood? Do you think you re in charge of your future, or do you surf the waves of unknowable fate? Would you be happier, or just less socially adept, if you were less concerned about what other people thought of you? And what about your Type A spouse: is he or she destined to have a heart attack, or just drive you to drink?
---
Storm in a Teacup: The Physics of Everyday Life
More Info
Borrow
By Helen Czerski.
From W. W. Norton & Company.
(15 reviews)
Amazon rank #2,283
A physicist explains daily phenomena from the mundane to the magisterial.

Take a look up at the stars on a clear night and you get a sense that the universe is vast and untouchable, full of mysteries beyond comprehension. But did you know that the key to unveiling the secrets of the cosmos is as close as the nearest toaster?
Our home here on Earth is messy, mutable, and full of humdrum things that we touch and modify without much thought every day.
---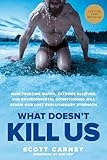 What Doesn't Kill Us
traces our evolutionary journey back to a time when survival depended on how well we adapted to the environment around us. Our ancestors crossed the Alps in animal skins and colonized the New World in loin cloths. They evaded predators and built civilizations with just their raw brainpower and inner grit. But things have changed and now comfort is king. Today we live in the thrall of constant climate control and exercise only when our office schedules permit.
---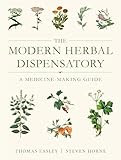 The Modern Herbal Dispensatory: A Medicine-Making Guide
More Info
Borrow
By Thomas Easley and Steven Horne.
From North Atlantic Books.
Amazon rank #5,936
This comprehensive, full-color guide provides detailed, easy-to-follow instructions for making and using approximately 250 herbal medicines at home, including practical tips and numerous effective formulas developed and tested by the authors, both expert herbalists with years of experience. Readers who appreciate the health-giving properties of herbal medicines but are discouraged by the high price of commercial products can now make their own preparations for a fraction of the cost.
---
From the host of the popular podcasts, The Liturgists Podcast and Ask Science Mike, a story of having faith, losing it, and finding it again through science—revealing how the latest in neuroscience, physics, and biology help us understand God, faith, and ourselves.
What do you do when God dies? It's a question facing millions today, as science reveals a Universe that's self-creating, as American culture departs from Christian social norms, and the idea of God begins to seem implausible at best and barbaric at worst.
---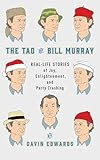 This collection of the most epic, hilarious, and strange Bill Murray stories from the past four decades spotlights the star's extraordinary ability to infuse the everyday with surprise, absurdity, and wonder.No one will ever believe you.New York Times
bestselling author Gavin Edwards, like the rest of us, has always been fascinated with Bill Murray—in particular the beloved actor's adventures off-screen, which rival his filmography for sheer entertainment value.
---
Daring Greatly: How the Courage to Be Vulnerable Transforms the Way We Live, Love, Parent, and L ead More Info Borrow
By Brene Brown. From Avery.
(3,590 reviews) Amazon rank #117

Every day we experience the uncertainty, risks, and emotional exposure that define what it means to be vulnerable or to dare greatly. Based on twelve years of pioneering research, Dr. Brené Brown dispels the cultural myth that vulnerability is weakness and argues that it is, in truth, our most accurate measure of courage.

Brown explains how vulnerability is both the core of difficult emotions like fear, grief, and disappointment,and the birthplace of love, belonging, joy, empathy, innovation, and creativity.
---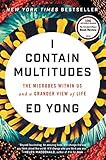 I Contain Multitudes: The Microbes Within Us and a Grander View of Life
More Info
Borrow
By Ed Yong.
From Ecco.
(2 reviews)
Amazon rank #344
Joining the ranks of popular science classics like
The Botany of Desire
and
The Selfish Gene,
a groundbreaking, wondrously informative, and vastly entertaining examination of the most significant revolution in biology since Darwin—a "microbe's-eye view" of the world that reveals a marvelous, radically reconceived picture of life on earth.
Every animal, whether human, squid, or wasp, is home to millions of bacteria and other microbes.
---
You've seen the headlines: Parmesan cheese made from sawdust. Lobster rolls containing no lobster at all. Extra-virgin olive oil that isn't. Fake foods are in our supermarkets, our restaurants, and our kitchen cabinets. Award-winning food journalist and travel writer Larry Olmsted exposes this pervasive and dangerous fraud perpetrated on unsuspecting Americans.
Real Food/Fake Food
brings readers into the unregulated food industry, revealing that this shocking deception extends from high-end foods like olive oil, wine, and Kobe beef to everyday staples such as coffee, honey, juice, and cheese.
---
In the tradition of Steven Pressfield's
The War of Art
, a short, powerful
meditation on ego and creativity, from the bestselling author of
The Obstacle
is the Way
.
In
The Obstacle is the Way
, Ryan Holiday introduced tens of thousands of
readers to the world of Stoic philosophy. In
The Ego is the Enemy
, Holiday again
delivers practical and inspiring philosophy to people who need it, picking up on a
powerful concept that runs back centuries, across borders and schools of thought.
---
Seinfeldia: How a Show About Nothing Changed Everything
More Info
Borrow
By Jennifer Keishin Armstrong.
From Simon & Schuster.
(64 reviews)
Amazon rank #161
The hilarious behind-the-scenes story of two guys who went out for coffee and dreamed up
Seinfeld
—the cultural sensation that changed television and bled into the real world, altering the lives of everyone it touched.
Comedians Larry David and Jerry Seinfeld never thought anyone would watch their silly little sitcom about a New York comedian sitting around talking to his friends. NBC executives didn't think anyone would watch either, but they bought it anyway, hiding it away in the TV dead zone of summer.
---

The essential guide to take care of your family's health when you can't get medical help or answers right away.

It's the worst snowstorm you can remember. The ice-covered streets are abandoned. You hear a boom in the distance, and your computer screen goes blank. Darkness. A crash and another bang from inside the house. In the hallway, your husband sits on the floor, soaked in blood. You dial 911, and all you get is a busy signal. Would you know what to do next?
---

"Super Mind is a wonderfully practical exploration of the benefits of Transcendental Meditation that reveals how the technique is not a belief or faith but a simple tool that, in my experience, can improve your life in ways you never thought possible."
—Hugh Jackman

The noted research psychiatrist and New York Times-bestselling author explores how Transcendental Meditation permanently alters your daily consciousness, resulting in greater productivity, emotional resilience, and aptitude for success.
Most of us believe that we live in only three states of consciousness: wakefulness, sleep, and dreaming.
---
From the visionary bestselling author of The Second World and How to Run the World comes a bracing and authoritative guide to a future shaped less by national borders than by global supply chains, a world in which the most connected powers—and people—will win.

Connectivity is the most revolutionary force of the twenty-first century. Mankind is reengineering the planet, investing up to ten trillion dollars per year in transportation, energy, and communications infrastructure linking the world's burgeoning megacities together. This has profound consequences for geopolitics, economics, demographics, the environment, and social identity.
---
With Rosemary Gladstar's expert advice, anyone can make their own herbal remedies for common ailments, such as aloe lotion for poison ivy, dandelion-burdock tincture for sluggish digestion, and lavender-lemon balm tea for stress relief. Gladstar profiles 33 of the most common and versatile healing plants and then shows you exactly how to grow, harvest, prepare, and use them. Stock your home medicine chest with safe, all-natural, low-cost herbal preparations, and enjoy better health!
---
Are We Smart Enough to Know How Smart Animals Are?
More Info
Borrow
By Frans de Waal.
From W. W. Norton & Company.
(3 reviews)
Amazon rank #752
From world-renowned biologist and primatologist Frans de Waal, a groundbreaking work on animal intelligence destined to become a classic.
What separates your mind from an animal's? Maybe you think it's your ability to design tools, your sense of self, or your grasp of past and future―all traits that have helped us define ourselves as the planet's preeminent species. But in recent decades, these claims have eroded, or even been disproven outright, by a revolution in the study of animal cognition.
---
For the first time an award-winning Harvard professor shares his wildly popular course on classical Chinese philosophy, showing you how these ancient ideas can guide you on the path to a good life today.
Why is a course on ancient Chinese philosophers one of the most popular at Harvard?
It's because the course challenges all our modern assumptions about what it takes to flourish.
---
Eat Dirt: Why Leaky Gut May Be the Root Cause of Your Health Problems and 5 Surprising Steps to Cure It
More Info
Borrow
By Josh Axe.
From Harper Wave.
Amazon rank #71
Doctor of Natural Medicine and wellness authority Dr. Josh Axe delivers a groundbreaking, indispensable guide for understanding, diagnosing, and treating one of the most discussed yet little-understood health conditions: leaky gut syndrome.
Do you have a leaky gut? For 80% of the population the answer is "yes"—and most people don't even realize it. Leaky gut syndrome is the root cause of a litany of ailments, including: chronic inflammation, allergies, autoimmune diseases, hypothyroidism, adrenal fatigue, diabetes, and even arthritis.
---
Dark Money: The Hidden History of the Billionaires Behind the Rise of the Radical Right
More Info
Borrow
By Jane Mayer.
From Doubleday.
Amazon rank #24
Why is America living in an age of profound economic inequality? Why, despite the desperate need to address climate change, have even modest environmental efforts been defeated again and again? Why have protections for employees been decimated? Why do hedge-fund billionaires pay a far lower tax rate than middle-class workers?
The conventional answer is that a popular uprising against "big government" led to the rise of a broad-based conservative movement.
---
Into the Magic Shop: A Neurosurgeon's Quest to Discover the Mysteries of the Brain and the Secrets of the Heart
More Info
Borrow
By James R. Doty MD.
From Avery.
(46 reviews)
Amazon rank #240
Extraordinary things happen when we harness the power of both the brain and the heart
Growing up in the high desert of California, Jim Doty was poor, with an alcoholic father and a mother chronically depressed and paralyzed by a stroke. Today he is the director of the Center for Compassion and Altruism Research and Education (CCARE) at Stanford University, of which the Dalai Lama is a founding benefactor.
---
Leading innovation expert Alec Ross explains what's next for the world: the advances and stumbling blocks that will emerge in the next ten years, and how we can navigate them.
While Alec Ross was working as Senior Advisor for Innovation to the Secretary of State, he traveled to forty-one countries, exploring the latest advances coming out of every continent. From startup hubs in Kenya to R&D labs in South Korea, Ross has seen what the future holds.
---
On War
is the most significant attempt in Western history to understand war, both in its internal dynamics and as an instrument of policy. Since the work's first appearance in 1832, it has been read throughout the world, and has stimulated generations of soldiers, statesmen, and intellectuals.
---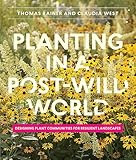 This groundbreaking guide presents a powerful alternative to traditional horticulture—designed plantings that function like naturally occurring plant communities. Thomas Rainer and Claudia West, two leading voices in ecological landscape design, reveal how plants fit together in nature and how to use this knowledge to create landscapes that are resilient, beautiful, and diverse. As practical as it is inspiring,
Planting in a Post-Wild World
is an optimistic manifesto pointing the way to the future of planting design.
---
Cooking for Geeks: Real Science, Great Cooks, and Good Food More Info Borrow
By Jeff Potter. From O'Reilly Media.
(149 reviews) Amazon rank #408

Why do we cook the way we do? Are you the innovative type, used to expressing your creativity instead of just following recipes? Do you want to learn to be a better cook or curious about the science behind what happens to food as it cooks?

More than just a cookbook, Cooking for Geeks applies your curiosity to discovery, inspiration, and invention in the kitchen. Why do we bake some things at 350°F/175°C and others at 375°F/190°C? Why is medium-rare steak so popular?
---
---
| | |
| --- | --- |
| | One of the world's most famous and influential books, Meditations, by the Roman emperor Marcus Aurelius (A. D. 121–180), incorporates the stoic precepts he used to cope with his life as a warrior and administrator of an empire. Ascending to the imperial throne in A. D. 161, Aurelius found his reign beset by natural disasters and war. In the wake of these challenges, he set down a series of private reflections, outlining a philosophy of commitment to virtue above pleasure and tranquility above happiness. |
---
The Evolution of Everything: How New Ideas Emerge
More Info
Borrow
By Matt Ridley.
From Harper.
Amazon rank #1,836
The
New York Times
bestselling author of
The Rational Optimist
and
Genome
returns with a fascinating, brilliant argument for evolution that definitively dispels a dangerous, widespread myth: that we can command and control our world.
The Evolution of Everything
is about bottom-up order and its enemy, the top-down twitch—the endless fascination human beings have for design rather than evolution, for direction rather than emergence.

In Electronic Format A new epidemic is sweeping the country. Some people call it "ADHD," "scatter brain," or "brain fog." And some people simply say they "just don't feel like themselves"—and haven't for a long time.

People are thinking and feeling worse than ever. Why? Because our brains are not getting the support they need to produce the essential brain chemicals that keep us energized, calm, focused, and inspired. In fact, if you look at the way that most of us live, it's almost as though we had chosen a lifestyle deliberately intended to undermine our brain chemistry.
My Pantry: Homemade Ingredients That Make Simple Meals Special More Info Borrow
By Alice Waters. From Pam Krauss Books.
Amazon rank #3,246

In this sweet, petite collection of essays and recipes, Alice Waters showcases the simple building-block ingredients she uses to create gratifying, impromptu meals all year long. In her most intimate and compelling cookbook yet, Alice invites readers to step not into the kitchen at Chez Panisse, but into her own, sharing how she shops, stores, and prepares the pantry staples and preserves that form the core of her daily meals.
---

In Electronic Format From the worldwide bestselling author of Eat Pray Love: the path to the vibrant, fulfilling life you've dreamed of.

Readers of all ages and walks of life have drawn inspiration and empowerment from Elizabeth Gilbert's books for years. Now this beloved author digs deep into her own generative process to share her wisdom and unique perspective about creativity. With profound empathy and radiant generosity, she offers potent insights into the mysterious nature of inspiration. She asks us to embrace our curiosity and let go of needless suffering.
Notorious RBG: The Life and Times of Ruth Bader Ginsburg More Info Borrow
By Irin Carmon. From Dey Street Books.
(10 reviews) Amazon rank #64

Irin Carmon: I heard you can do 20 pushups.
Ruth Bader Ginsburg: Yes, but we do ten at a time. And then I breathe for a bit and do the second set.
Nearly a half-century into being a feminist and legal pioneer, something funny happened to Supreme Court Justice Ruth Bader Ginsburg: the octogenarian won the internet. Across America, people who weren't even born when Ginsburg made her name are tattooing themselves with her face, setting her famously searing dissents to music, and making viral videos in tribute.
---
The Food Lab: Better Home Cooking Through Science
More Info
Borrow
By J. Kenji López-Alt.
From W. W. Norton & Company.
Amazon rank #879
A grand tour of the science of cooking explored through popular American dishes, illustrated in full color.

Ever wondered how to pan-fry a steak with a charred crust and an interior that's perfectly medium-rare from edge to edge when you cut into it? How to make homemade mac 'n' cheese that is as satisfyingly gooey and velvety-smooth as the blue box stuff, but far tastier? How to roast a succulent, moist turkey (forget about brining!)―and use a foolproof method that works every time?
---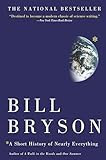 From primordial nothingness to this very moment,
A Short History of Nearly Everything
reports what happened and how humans figured it out. To accomplish this daunting literary task, Bill Bryson uses hundreds of sources, from popular science books to interviews with luminaries in various fields. His aim is to help people like him, who rejected stale school textbooks and dry explanations, to appreciate how we have used science to understand the smallest particles and the unimaginably vast expanses of space. With his distinctive prose style and wit, Bryson succeeds admirably.
---
Brain Maker: The Power of Gut Microbes to Heal and Protect Your Brain–for Life (Electronic Format) More Info Borrow
By David Perlmutter. From Little, Brown and Company.
Amazon rank #82



In Electronic Format The bestselling author of Grain Brain uncovers the powerful role of gut bacteria in determining your brain's destiny.

Debilitating brain disorders are on the rise-from children diagnosed with autism and ADHD to adults developing dementia at younger ages than ever before. But a medical revolution is underway that can solve this problem: Astonishing new research sheds light on the influence of the human microbiome in every aspect of health, including your nervous system.
Misbehaving: The Making of Behavioral Economics More Info Borrow
By Richard H. Thaler. From W. W. Norton & Company.
Amazon rank #757

Get ready to change the way you think about economics.
Richard H. Thaler has spent his career studying the radical notion that the central agents in the economy are humans—predictable, error-prone individuals. Misbehaving is his arresting, frequently hilarious account of the struggle to bring an academic discipline back down to earth—and change the way we think about economics, ourselves, and our world.

Traditional economics assumes rational actors. Early in his research, Thaler realized these Spock-like automatons were nothing like real people.
---
The Third Plate: Field Notes on the Future of Food
Book by Dan Barber
Based on ten years of surveying farming communities around the world, top New York chef Dan Barber's The Third Plate offers a radical new way of thinking about food that will heal the land a

nd taste incredible.
---
| | |
| --- | --- |
| | Sean Brock is the chef behind the game-changing restaurants Husk and McCrady's, and his first book offers all of his inspired recipes. With a drive to preserve the heritage foods of the South, Brock cooks dishes that are ingredient-driven and reinterpret the flavors of his youth in Appalachia and his adopted hometown of Charleston. The recipes include all the comfort food (think food to eat at home) and high-end restaurant food (fancier dishes when there's more time to cook) for which he has become so well-known. |
---
"In terms of its longevity,
Business Adventures
stands alongside Benjamin Graham's
The Intelligent Investor
, the 1949 book that Warren Buffett says is the best book on investing that he has ever read. As the journalist Michael Lewis wrote in his foreword to Brooks's book
The Go-Go Years
, even when Brooks got things wrong, 'at least he got them wrong in an interesting way.'"
---
Waste Matters: New Perspectives on Food and Society
David Evans (Editor), Hugh Campbell (Editor), Anne Murcott (Editor)
ISBN: 978-1-118-39431-1
250 pages
July 2013, Wiley-Blackwell
---
What a Plant Knows: A Field Guide to the Senses (2013)
by Daniel Chamovitz
---
The Soil Will Save Us: How Scientists, Farmers, and Foodies Are Healing the Soil to Save the Planet (2014)
by
Kristin Ohlson
---
»
What Makes Sammy Run? (1941)
»
What Color is Your Parachute? (1970)
»
Who Moved My Cheese? (1998)
---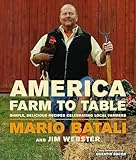 America--Farm to Table: Simple, Delicious Recipes Celebrating Local Farmers
More Info
Borrow
By Mario Batali.
From Grand Central Life & Style.
Amazon rank #3,045
Bestselling author and world-renown chef Mario Batali pays homage to the American farmer-from Maine to Los Angeles-in stories, photos, and recipes.
AMERICA -- FARM TO TABLE: Simple, Delicious Recipes Celebrating Local Farmers

Mario Batali, who knows the importance of ingredients to any amazing dish, sees farmers as the rock stars of the food world. In this new book he celebrates American farmers: their high quality products and their culture defined by hard work, integrity, and pride.
How to Speak Money: What the Money People Say--And What It Really Means
More Info
Borrow
By John Lanchester.
From W. W. Norton & Company.
Amazon rank #2,479
How finance really works—by the writer hailed for "explain[ing] complex stuff in a down-to-earth and witty style" (Economist).

To those who don't speak it, the language of money can seem impenetrable and its ideas too complex to grasp.
How to Speak Money
is acclaimed writer John Lanchester's entertaining and informative attempt to bridge the gap between the money people and the rest of us.
The Alternative Answer: The Nontraditional Investments That Drive the World's Best-Performing Portfolios
More Info
Borrow
By Bob Rice.
From HarperBusiness.
Amazon rank #1,402
The Alternative Answer
by Bob Rice is the first book to explain the new world of alternative investing strategies, showing how to use these new products for inflation-protected income, risk-adjusted growth, and long-term wealth transfer.
The Yale Endowment keeps only 6% of its investments in US stocks, but its portfolio has produced a 100% gain over the past decade. Indeed, the world's elite investors have long relied on
alternative investments
to produce their superior returns.
Simpler: The Future of Government
More Info
Borrow
By Cass R. Sunstein.
From Simon & Schuster.
Amazon rank #717
For nearly four years, Cass R. Sunstein, bestselling author and President Obama's "Regulatory Czar," helped to oversee a revolution in better government. He explains how and why—and what comes next.
The future of government arrived four years ago. Government became simpler, it became smarter, and Cass Sunstein was at the center of it all. Drawing on state-of-the-art work in behavioral psychology and economics, Sunstein, as administrator of the powerful White House Office of Information and Regulatory Affairs (OIRA), quietly helped save the nation billions of dollars while preventing thousands of deaths and countless illnesses and accidents.
With the combination of tradition, innovation, and ease that have made her recipes so popular, Michele Scicolone gathers intriguing dishes from every corner of the Mediterranean and streamlines them for the slow cooker. The range is eye-opening: from simplified and freshened classics like Greek shrimp with tomatoes and feta, to Israeli sweet and sour meatballs, to Moroccan vegetable tagine, to coffee-caramel flan from Spain.
Why I Left Goldman Sachs: A Wall Street Story
More Info
Borrow
By Greg Smith.
From Grand Central Publishing.
Amazon rank #3,378
On March 14, 2012, more than three million people read Greg Smith's bombshell Op-Ed in the New York Times titled "Why I Am Leaving Goldman Sachs." The column immediately went viral, became a worldwide trending topic on Twitter, and drew passionate responses from former Fed chairman Paul Volcker, legendary General Electric CEO Jack Welch, and New York City mayor Mike Bloomberg.
A behind-the-scenes look at the high-pressure lives of NFL head coachesCoaching Confidential
chronicles a year in the life of an NFL head coach. But not just one head coach. A composite portrait is drawn through interviews with at least 20 current and former head coaches (including Super Bowl winners such as Bill Parcells, Tom Coughlin, Jimmy Johnson, Tony Dungy, Sean Payton, Mike Shanahan, Dick Vermeil, Mike Holmgren, Brian Billick, and Joe Gibbs), taking us through the professional and personal challenges of the job.
No gimmicks. No Hyperbole. No Magic Bullet.
The Compound Effect
is based on the principle that decisions shape your destiny. Little, everyday decisions will either take you to the life you desire or to disaster by default. Darren Hardy, publisher of
Success Magazine
, presents
The Compound Effect
, a distillation of the fundamental principles that have guided the most phenomenal achievements in business, relationships, and beyond. This easy-to-use, step-by-step operating system allows you to multiply your success, chart your progress, and achieve any desire.
Learn Something New Every Day: 365 Facts to Fulfill Your Life
More Info
Borrow
By Kee Malesky.
From Wiley.
Amazon rank #3,721
Learn something new with 366 fascinating facts from NPR librarian Kee Malesky

What was the greatest thing
before
sliced bread?
1
What color did carrots used to be?
2
Why do many American spellings differ from their British counterparts?
3
What does it mean "to have one's eyes lined with ham"?
4
If you know the answers to these questions, then you're John Hodgman. If you had to look for them below, you need this book.
The One World Schoolhouse: A New Approach to Teaching and Learning
More Info
Borrow
By Salman Khan.
From Twelve.

(7 reviews)
Amazon rank #272
A free, world-class education for anyone, anywhere: this is the goal of the Khan Academy, a passion project that grew from an ex-hedge funder's online tutoring sessions with his niece, who was struggling with algebra, into a worldwide phenomenon. Today, millions have viewed and subscribed to the Khan Academy's YouTube videos, which have expanded to encompass nearly every conceivable subject.
Like all great innovators, Sal Khan established himself as an outsider, with no teaching background to tie him to broken models. And his breakthrough idea has become his life's passion.
How Music Works
More Info
Borrow
By David Byrne.
From McSweeney's.
Amazon rank #178
How Music Works is an unparalleled account of a life in music and an explanation of how and why music works from one of the world's most accomplished performers. With his albums for Talking Heads, his work with Brian Eno or his solo output, David Byrne has been consistently at the forefront of musical - and artistic - innovation. In this extraordinary book Byrne explores why the past matters and what the future might bring.
Dr. Marty Makary is co-developer of the life-saving checklist outlined in Atul Gawande's bestselling The Checklist Manifesto. As a busy surgeon who has worked in many of the best hospitals in the nation, he can testify to the amazing power of modern medicine to cure. But he's also been a witness to a medical culture that routinely leaves surgical sponges inside patients, amputates the wrong limbs, and overdoses children because of sloppy handwriting. Over the last ten years, neither error rates nor costs have come down, despite scientific progress and efforts to curb expenses. Why?
How to Brew: Everything You Need To Know To Brew Beer Right The First Time
More Info
Borrow
By John J. Palmer.
From Brewers Publications.

(71 reviews)
Amazon rank #476
Everything needed to brew beer right the first time. Presented in a light-hearted style without frivolous interruptions, this authoritative text introduces brewing in a easy step-by-step review.
FORTUNE The Greatest Business Decisions of All Time: How Apple, Ford, IBM, Zappos, and others made radical choices that changed the course of business.
More Info
Borrow
By Editors of Fortune Magazine.
From Time Home Entertainment.
Amazon rank #797
Decisions equal success - nothing happens until one is made. Businesses make millions of decisions every day. But once in a great while a leader makes a truly game-changing decision that shifts not only the strategy of a single company but how everyone does business. These big decisions are counter intuitive - they go against the conventional wisdom. In hindsight, taking a different direction may seem easy, but these bet-the-company moves involve drama, doubt and high tension. What made Apple's board bring back Steve Jobs to the company?
So Good They Can't Ignore You: Why Skills Trump Passion in the Quest for Work You Love
More Info
Borrow
By Cal Newport.
From Business Plus.
Amazon rank #250
In this eye-opening account, Cal Newport debunks the long-held belief that "follow your passion" is good advice.
Not only is the cliché flawed-preexisting passions are rare and have little to do with how most people end up loving their work-but it can also be dangerous, leading to anxiety and chronic job hopping.
After making his case against passion, Newport sets out on a quest to discover the reality of how people end up loving what they do.
In
The $100 Startup,
Chris Guillebeau shows you how to lead of life of adventure, meaning and purpose –
and
earn a good living.
Still in his early thirties, Chris is on the verge of completing a tour of every country on earth – he's already visited more than 175 nations – and yet he's never held a "real job" or earned a regular paycheck.
Billionaires & Ballot Bandits: How to Steal an Election in 9 Easy Steps
More Info
Borrow
By Greg Palast.
From Seven Stories Press.

(2 reviews)
Amazon rank #504
A close presidential election in November could well come down to contested states or even districts--an election decided by vote theft? It could happen this year. Based on Greg Palast and Robert F. Kennedy, Jr.'s investigative reporting for
Rolling Stone
and BBC television,
Billionaires & Ballot Bandits: Election Games 2012
might be the most important book published this year--one that could save the election.
The Price of Politics
More Info
Borrow
By Bob Woodward.
From Simon & Schuster Audio.

(9 reviews)
Amazon rank #3,264
Based on 18 months of reporting, Woodward's 17th book
The Price of Politics
is an intimate, documented examination of how President Obama and the highest profile Republican and Democratic leaders in the United States Congress attempted to restore the American economy and improve the federal government's fiscal condition over three and one half years. Drawn from memos, contemporaneous meeting notes, emails and in-depth interviews with the central players,
The Price of Politics
addresses the key issue of the presidential and congressional campaigns: the condition of the American economy and how and why we got there.
In Electronic Format
The Challenge
Built to Last,
the defining management study of the nineties, showed how great companies triumph over time and how long-term sustained performance can be engineered into the DNA of an enterprise from the verybeginning.
The author of Physics for Future Presidents returns to educate all of us on the most crucial conundrum facing the nation: energy.